Creative Table Arrangements for Your Event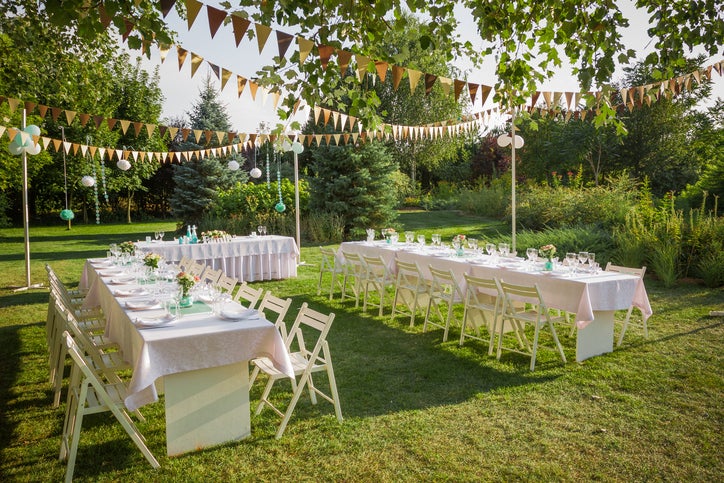 Before you make arrangements for the chair and table rentals for your special event, consider the physical arrangements of the items in your space. Try to break up the floor plan in a way that's visually appealing by using different types of party rentals. For example, you could have two very long, rectangular tables separated by a row of smaller, circular tables. Or, you could have two long, rectangular tables lined up right next to either side of a shorter, rectangular table that acts as the head table. The result would be one unbroken "U" shape.
Perhaps you're planning a wedding, and you intend to emphasize the presence of the dance floor. Include four long, rectangular tables in your wedding rentals list, and have them frame all sides of the dance floor. Just leave some walking space between the tables.
American Party Rental is a local leader in affordable, high-quality party supplies for every special occasion. Call us at (512) 837-6500 to inquire about chair and table rentals in Austin, TX.