Everything an Authentic Oktoberfest Party Needs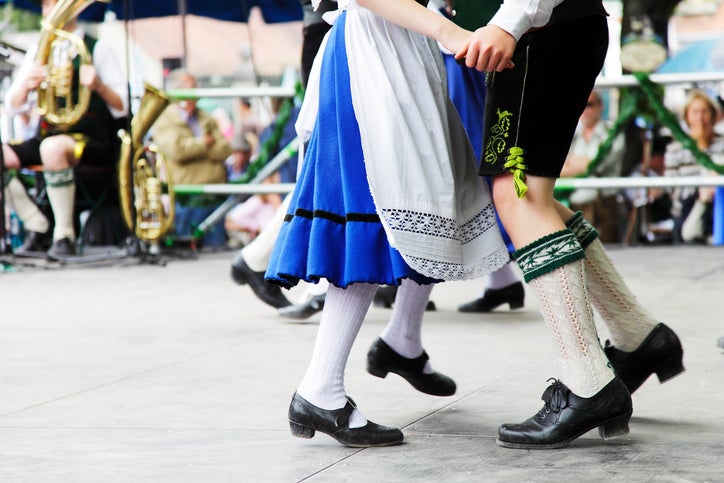 Oktoberfest originated in 1810 with the celebration of a royal marriage to which all citizens of Munich were invited. But modern Oktoberfest parties are more of a celebration of Bavarian culture, and of course, Bavaria's beer. There are some who would argue that the only true way to celebrate Oktoberfest is to travel to Munich, Germany. But in fact, you can find everything you need for an authentic Oktoberfest party right here in the States. Officially, Oktoberfest 2018 begins on September 22 and ends on October 7, so start making plans and picking up party supplies right away!
Catering and Cooking Equipment
It's traditional to serve food as well as beer during Oktoberfest. You may need to rent any of the following catering and cooking equipment:
Grills
Heat lamps
Food pans
Beverage tubs
Serving trays
Trash cans
Tents, Tables, and Seating
Protect your guests from the elements by having the party rental professionals set up a tent. If you expect to have a large number of guests, choose a very large tent instead of a couple of smaller ones. This lends itself to the communal, celebratory atmosphere of an authentic Oktoberfest. Similarly, rent long, rectangular tables, and set them up end-to-end to encourage guests to mingle. Rent benches instead of chairs. Decorate with table linens in shades of blue and white, which are Bavaria's colors.
Food and Beverages
Beer takes center stage at Oktoberfest. Look for brews that originate from one of Munich's breweries:
Augustiner
Hofbrau Munchner
Hacker-Pschorr
Paulaner
Lowenbrau
Spaten-Franziskaner
Pale ale is recommended for this day-drinking festival. And of course, all beer must be served in beer steins (krug in German). When clinking your glass with other guests, yell "prost!" which means "cheers." Oktoberfest celebrations also feature traditional Bavarian food, including the following:
Bratwurst and other sausages
Roast pork
Rotisserie chicken
Potato salad or potato dumplings
Giant pretzels
Apple strudel
Plum cake
Kaiserschmarrn (a sweet pancake dish)
Bienenstich (a cream-filled cake)
Don't forget to rent enough flatware and silverware for your guests!
You can recreate the spirit of Oktoberfest right here in Austin, TX with party supplies available from American Party Rental. We offer everything from large tent rentals and lighting to catering and cooking equipment. Call a friendly representative at our party store at (512) 837-6500.