What Runners Want in a Finish Line Festival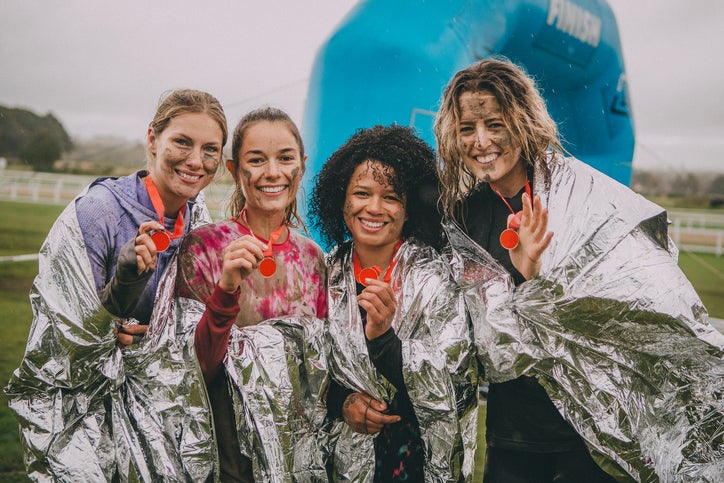 The running industry has been evolving over the past couple of decades. After it exploded in popularity from the 1990s onward, the racing industry has been dominated by amateur runners who have come to expect more of racing day organizers. Most participants in the average footrace decide to sign up because they love the community atmosphere as much as the competitiveness. This means that, to continue to draw large numbers of runners and attract big name sponsors, race directors must plan fantastic finish line festivals. To keep costs down, look for affordable event rentals from a party store.
Seating
Whether you're renting a tent or hosting your finish line festival in a state park pavilion, you undoubtedly need lots of seating options for your tired runners. Remember that runners often travel to events with family members and well-wishers, including young kids who won't want to stand for long periods of time. Make sure you rent enough chairs to give your exhausted runners and their entourages a break, especially if you're planning on having a long awards ceremony.
Food
Experienced racers bring protein bars and electrolyte gel packs with them, but they still expect food to be available at a finish line festival. Most runners prefer savory foods instead of sweet, although you can have a balanced mix of each. If you rent a grill or two, you could put someone in charge of grilling hot dogs and burgers. Other tasty treats that runners may enjoy include:
Peanut butter crackers
Bagels
Fruit salad
Whole fruit
Quinoa salad
Ice cream
Popsicles
And of course, make sure you have more than enough water and electrolyte drinks on hand for your runners. Rent some beverage buckets and buy ice to keep the drinks cold.
Sample Giveaways
Every finish line festival needs swag bags. Check with your sponsors to see if they'll donate some snack-size samples of granola, protein bars, or fruit leather. Samples of lip balm and muscle cream are always appreciated by runners.
Here at American Party Rental, we can't organize your finish line festival for you, but we can provide the party equipment you need to make it an event to remember! Call a friendly representative at (512) 837-6500 today. Or, check out our online product catalog to see party supply rentals available in Austin, TX.